For gift certificates, T-shirts, prints and much more:
1-Show up alone at your appointment. No guide will be admitted.
2-Hand washing will be 
obligatory

on your arrival and your departure.
3-Wearing a mask will be 
obligatory. 

Bring your mask.
4-There will be a maximum of 5 people in the store.
If you have symptoms related to Covid-19 or have been in contact with someone who has the virus, you have to tell us. We will postpone your appointment as soon as possible.
-the Tattoo Shack team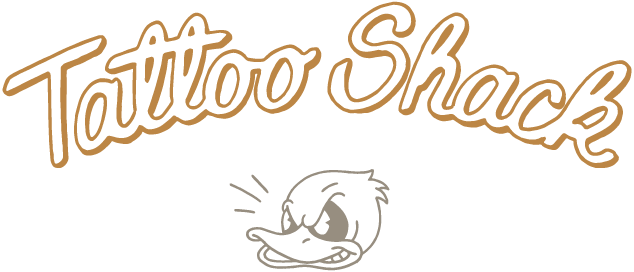 A true modern version of my cabin in Canada in the middle of downtown Quebec, the Tattoo Shack atmosphere reflects the deep love of its founders for nature. As you walk through the door, you will have a professional experience, friendly and safe. Composed by passionate and talented people, the Tattoo Shack team executes your projects masterfully according to your wishes in the greatest respect of the art rules.
We are open
everyday
from noon to 7 pm
The owners
Artists and hunters, the owners Pierre-Luc Fillion and Pierre Gaudreau founded the Tattoo Shack in March 2010. With a concept combining their respective passions, these nature lovers cross the iron and proudly hold the bar of their tattoo shop. It is in an urban atmosphere, but no less warm that our two vigorous fellows give life to their craziest ambitions and welcome their distinguished customers with all the professional grace we know them.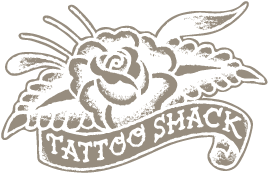 T-shirts available on site